Spring is slow coming to my part of the world, and the sunsets are keeping me encouraged! I love it when the sunsets start slowly moving north, I know that - warm - will soon be here as well. The grass is green, and it looks warm outside, but looks are deceiving, if you know what I mean... ;0) Today the wind is blowing...big surprise...not! We could even get an inch of snow, that's April in Idaho.
Anyone who knows me very well, knows that I have this crazy love for music! I love all music...well, not all music, but many genres of music make me extremely happy. Lately, I have been listening to, jazzy, kind of slow, easy, soul songs like this one. I love, Marc Broussard's voice, although I don't know if anyone can sing this song like, Otis Redding, but Marc comes very close. I think I also like him because he reminds me of my son, it's the whole full beard thing, and the guitar...enjoy.
I just want to share a couple of things that always make me smile, again, random things, but stuff that makes me happy...
Corgis, I think they are just adorable...look at those ears and those kind eyes!
Faeries, they just make me smile, and seriously, I just sometimes go to that fantasy world where I used to escape as a child. Did you do that? Was there just that place in your mind that you wished you could be transported to when you were a kid? There is just nothing about them that I don't love.
Wild flowers and old fences...I can hardly wait to get the trailer ready to go camping!
Hertex
Old Farmhouse sinks, it would be lovely to do dishes in this sink! I like doing the dishes by hand, I think it's really relaxing, it's a good time to daydream. I can remember doing the dishes in my grandmother's kitchen, looking out the window, smelling the dish soap...Ivory...and it smelled different 50 years ago, I promise. I loved doing her dishes, I loved that she would dry, and sometimes she would wash and I would dry, it made doing dishes fun. She stored her dishtowels on a little slide-out bar next to her stove, so when she baked, which was most days, the dishtowels were always warm.
Because it's such a blustery day, I'm stuck inside, who wants to go out in the wind?! I think I will finish up laundry, change the beds, vacuum, and clean the bathrooms. That's enough for one day, don't you think? What I'd really like to do is watch a good movie, or curl up with a good book... ;0)
Not sure what to do for dinner...I have some left over crock-pot chicken from yesterday. it was yummy...here's the recipe:
CROCK-POT MEXICAN CHICKEN
4 chicken breasts (I used boneless, skinless)
2 Tbls. ranch dressing mix
1 package taco seasoning
1 small can chopped green chilies
1/2 cup chopped onion
1/2 cup water
Put in the crock-pot in this order, and cook on low for about 5 hours, check it to make sure it doesn't dry out. We made chicken tacos with it, but it will be good on a salad for lunch or use it for the meat in taco soup, nachos...lots of flavor in this chicken, you could do so much with it! You could also add some chopped garlic and a little Mexican Oregano to the crock-pot while it's cooking, that would be delicious!
Just a thought to leave you with...I love Kahlil Gibran, he is so wise, and I love his poetry and quotes. This is one I love...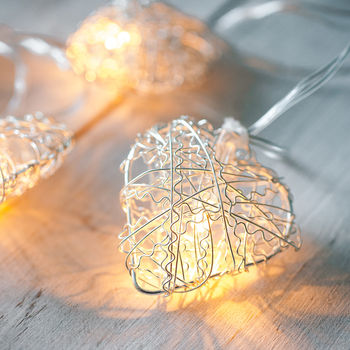 "Beauty is not in the face; beauty is a light in the heart."
Well, if I plan on getting anything done today, I better hurry!
Have a wonderful day, and stay safe sweet friends!